Daily Law of Attraction Quotation
Sometimes someone will be sick, and a daughter or someone who loves a sick person will say, "Abraham, I'm wanting to help this person." And we say, just hold the image of them in a place of utter Well-being, and trust that through the path of least resistance, either they will recover and Well-being will be restored here, or they will withdraw and Well-being will be restored there. But in either case, whether they stay or whether they have what you call death experience, the Well-being is always restored. Whether it is someone who has just been bipping along in physical experience who has been meditating, who knows the sweetness of Connection on a day-to-day basis, who says, "Ah, this life experience has been so wonderful and I think I will now turn my attention to another aspect of my life experience," closes their eyes as they put themselves in the bed, make the transition, and they are discovered as having made their transition in the night. Or whether they have some violent experience, where at the gun of an enemy, or the gun of someone violent, or a car crash they make their transition. As they make their transition, ultimately it is still the same experience.
--- Abraham
Excerpted from the workshop in San Rafael, CA on Saturday, March 9th, 2002
Would you like to see the Daily Quote
on your website or BLOG? Click here.
This is the original source material for the current Law of Attraction wave that is sweeping the world, and it is the 21st century inspiration for thousands of books, films, essays and lectures that are responsible for the current paradigm shift in consciousness.
Here you will find accurate clarification of the basics of the Law of Attraction and practical applications as well as up-to-the-moment leading-edge expanding information regarding the Law of Attraction. (Also known as "The Teachings of Abraham")
This is the fountainhead of the information upon which the hit movie, "The Secret" was based.
Cancun 2013
Cancún was the first-ever Abraham-Hicks "land cruise" an experiment in fun that far exceeded expectations. Cancún is also where Abraham introduced the brand-new analogy of "clogged pipes" as representing old, recurring life issues.
Price: $29.95
The Vortex, where the law of attraction assembles all cooperative relationships
In this video companion to their best selling book, Abraham—Non-Physical Source Energy as translated by Esther Hicks—introduces their concept of The Vortex, and then illustrates how to use the Vortex in a series of exchanges with a woman wanting to attract a a lover; another woman struggling with the end of her marriage;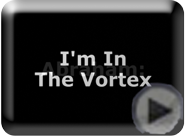 View Trailer
a man wondering how a couple can improve their sex life; and another man seeking to clarify our ultimate relationship: the one with Source.
Also available: 73-Minute Audio CD of the DVD soundtrack.
Abraham's newest book, The Vortex, Where Law of Attraction Assembles All Cooperative Relationships, will help you understand every relationship you are currently involved in as well as every relationship you have ever experienced.
This book uncovers a myriad of false premises that are at the heart of every uncomfortable relationship issue, and guides you to a clear understanding of the powerful creative Vortex that has already assembled the relationships that you have desired. Abraham will show you how to enter that Vortex, where you will rendezvous with everything and everyone you have been looking for.
Order The Vortex Book or Audiobook!
Our guests continue to ask such great questions and to draw from Abraham a depth of understanding that just knocks us over, week after week. We are so fortunate to have a great video team traveling from workshop to workshop and capturing these gems—forever!
We have hundreds (from over four years of seminars) of hours in our video film vaults that give us the delightful opportunity to create powerful videos on a myriad of subjects.
We found so much good material that we have put together a two-DVD set, and we can think of no better time to offer it to you (and to us) than now, as we are gearing up for our New Year's resolutions.
Other Abraham books:
For Your Personal Enlightenment
cd, tape and MP3 Subscriptions
We bill you one tape/CD/MP3 at a time. No need to sign up for 6 or 12 months. Just sign up and remain on a Program for as long as you like.
Masters Digital MP3 Subscription Program
It's as easy as 1, 2, 3 ...
Step 1: Click here to register for 'My Account'.
Step 2: Once you have created your My Account, log in and click the button to sign up for MP3 Digital Subscription.
Step 3: Pick your subscription option.
$50 per download
Upcoming Workshops
N. LOS ANGELES, CA - JULY 26, 2014
(9:00 AM to 1:00 PM, $195.00 or $245.00 at door)
LONG BEACH, CA - AUGUST 2, 2014 
(9:00 AM to 1:00 PM, $195.00 or $245.00 at door)
SAN DIEGO, CA - AUGUST 9, 2014 
(9:00 AM to 1:00 PM, $195.00 or $245.00 at door)
DENVER, CO - AUGUST 23, 2014 
(9:00 AM to 1:00 PM, $195.00 or $245.00 at door)
CHICAGO, IL - SEPTEMBER 6, 2014 
(9:00 AM to 1:00 PM, $195.00 or $245.00 at door)
BOSTON, MA - OCTOBER 11, 2014 
(9:00 AM to 1:00 PM, $195.00 or $245.00 at door)
WESTCHESTER, NY - OCTOBER 18, 2014
(9:00 AM to 1:00 PM, $195.00 or $245.00 at door)
ASHEVILLE, NC - NOVEMBER 1 & 2, 2014
(9:30 AM to 4:00 PM, $500.00 or $550.00 at door)
For the complete workshop schedule or to register, click here.
Watch Abraham Online!
Can't make it to a location near us?
Join us online with Abraham LIVE! Watch a Vortex of Attraction™ workshop from the comfort of your own home with bonus on-demand* playback time so you can enjoy the workshop over and over.
Click Here for Abraham LIVE workshop availability and to register.
* On-Demand is available until the following Friday after the workshop at 9am central time.
Australia 2013
"Is Monogamy the Ideal Representation of a Romantic Relationship? "
"If our happiness is not dependent on anybody else, do you think that we would be more allowing of our partner doing whatever they want to do, if we were in the Vortex?"
Price: $29.95
Asheville 2012
Asheville is always a magical experience. Two full days of workshops at the luxurious, limited-capacity Biltmore Estate, consistently draws a seasoned, veteran audience, resulting in a full slate of leading-edge questions and insights.
Price: $29.95
Under A Bridge
Some workshops really stand out.

All Abraham workshops are rewarding experiences ...but some... just ... 'pop'!

One such seminar was Boca Raton FL, on March 7, 2013
Price: $29.95
Living a better-feeling life really comes down to one thing only: coming into alignment with the Energy of our Source. Abraham reminds us that we are truly Source Energy focused into our physical bodies, and that a conscious Connection to that Broader Non-Physical part of us is necessary if we are to be the joyful Beings that we were born to be. Abraham calls that wonderful alignment Getting into the Vortex.
---
Digital Download - Now Available
Through a series of Leading Edge books (
New York Times
bestsellers), Abraham has emphasized the importance of our conscious alignment with the Source within us. They have let us know that our natural state of Being is inside our Vortex of Creation in complete alignment with Source Energy—and that every aspect of our physical experience reflects our alignment with, or resistance to, that Connection.
Use Our Friendly Search Engine
If you have a question, we have a way to help you find the answer!
Workshop Transcriptions are now available to download. Search key words to find the transcript and its associated recording(s).
Here are a few tips to enhance your search engine experience:
Use words with more than three letters. For example, instead of 'sex', write sexuality in the search field.
You can determine what area of the web site is searched by checking or un-checking the boxes. For example, if you are searching for a specific recording, check the Store box and un-check the others.
Searching by date is now possible through the new Advanced Search Options.
Best to avoid the use of punctuation marks (like commas and apostrophes). Our search engine ignores many of them.
The most important tip: Have fun with all of this! Put your topic of interest into the search field, and let law of attraction do the rest.